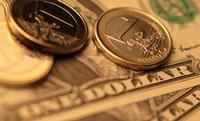 Where Does The Time Go?!
In today's fast-paced world, we all have demanding schedules, our work, meetings, errands, chores, obligations, commitments, (whew!), and the list goes on. We all have places to go, people to see, and monthly dues to pay. Dues… what day is this?! Relax, APM can make this part easier for you by offering you the following convenient ways in which to make your monthly maintenance payments:
• Lockbox: If you received a payment coupon from us, the return envelope enclosed directs your check right to the Association's bank lockbox. The bank processes these payments daily, and APM is then notified and credits your account usually the next day.
• On-line Payment: Visit our website at assocpropmgt.com or call 1-866-289-5977 to make Visa, MasterCard or Discover payments (a transaction fee of $9.95 is charged – Note: This is not an APM charge; it's the website RentPayment fee). You will need to create your own Log-in information to use this payment method.
• E-Checks: For automatic payments monthly, your standard checking account can issue e-Checks (for a $2.00 fee per transaction – again, not an APM charge; the website RentPayment fee). You can set is up by logging onto the website above.
• Electronic Funds Transfer: For automatic withdrawal of your maintenance payments, we offer an authorization form to debit your account (will need a voided personal check attached to the form). Remember, however, any special assessments are not recurring and cannot be taken out of your account automatically.
• On-line Banking: You may use your bank on-line service to make payment to your Association's bank lockbox and must include your assigned account number in order for payment to be posted correctly. (Call us; we have the proper lockbox address for your Association and your account number.)
APM does not wish late fees on anyone, so to help you avoid dreaded late fees, please choose the most convenient method of payment to your liking above and get started today. Feel free to call us at APM, 561-588-7210, and we'll be happy to answer any questions you may have regarding the payment methods.